James McAvoy and Sophie Turner were at Taylor Swift's Montreal show earlier this week – click here for a refresher. Nicholas Hoult was apparently there too. And, from the looks of it, having a great time.
Check out all these GIFs of Nicholas getting down to Swifty's beats: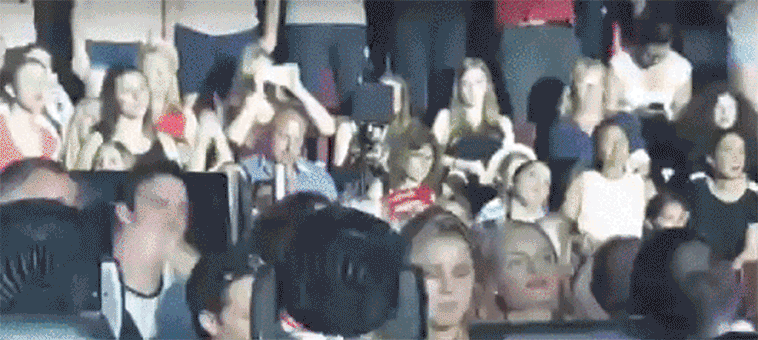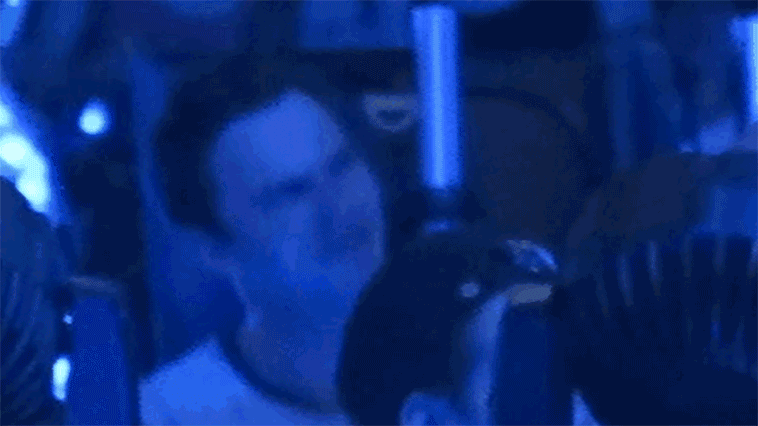 Nicholas Hoult dancing to Taylor swift at her concert 😂😂 pic.twitter.com/M9fo5xWOQ5

— ♡♡ (@kissesforjosh) July 9, 2015
#XMen star Nicholas Hoult rocking out @TaylorSwift13 is everything! https://t.co/MoU2s8j2vO pic.twitter.com/c1QiXqUuID

— EntertainmentTonight (@etnow) July 9, 2015
It's clear that #XMen stars Nicholas Holt & Sophie Turner love #Dazzler…I mean Taylor Swift. https://t.co/7boY0KsTeO pic.twitter.com/NOOv7o1Jsk

— Mutant 101 (@M101_Mutant101) July 9, 2015
I love this about him. That he's not too cool to groove to Taylor. That he's not compromising anything by bopping his head to Shake It Off. Or Blank Space. Or Trouble. Throwing up his hands to all the "woo" parts of the song.
But if the camera panned to Taylor's face right now, what would her expression be?
Smug?
Probably.
All these famous people coming to her concerts, not even they can resist the power of her pop.
Here he is with James and Sophie after the concert:
Spotted: Nicholas Hoult, James McAvoy and Sophie Turner were also at #1989TourMontreal pic.twitter.com/8aIPgMmH1j

— Swift Indonesia (@SwiftIndonesia_) July 8, 2015
My tickets for the 1989 tour are for her Toronto show in October. I can't wait. And I'm pretty sure I'll be seeing a LOT of you there.