Dear Gossips,
Is that a world tour or your girl's tour?
This is the lyric from Drake's Back To Back that everyone keeps talking about. But I prefer this one:
I don't wanna her about this ever again
Not even when she tell 'em that they better as friends
You know why that's so good? Because it was pre-emptive. Because that's the sh-t that they always say about Drake re: Rihanna and Nicki Minaj. That they just liked him as a friend. And it's done in that signature Drake way. Uhhhh, I don't want to do this, ok, I feel bad doing this, son, but… OK, I'm doing this. Hit 'em with a prenup!
But that's always been Drake's game. He's always called himself soft. He went soft on the first diss track, Charged Up. Like foreplay. So when Back To Back came out the other night, it felt like a good old fashioned hard pounding, drilling you into the headboard. And while he's always said that diss tracks weren't his thing, well, Meek Mill accused him of using a ghostwriter.
Back To Back made Drake look GOOD. The kind of good that makes them all fall back after a sick dunk at the all-star game.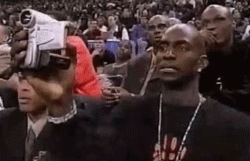 It's taken almost a week for Meek Mill to respond. And he did, last night, with a track called Wanna Know, featuring Quentin Miller, the rapper alleged to be Drake's ghostwriter. Click here to listen. Meek's had time to work on this. Dayyyys. The expectations were high. He's the hard to Drake's soft. It was supposed to be a demolition.
Wellllll…
Weak. Practically half the song is voice recordings from other people, including Puffy, who had his own beef with Drake but who isn't exactly known to be the world's most talented rapper. Puffy, as I wrote a few weeks ago, is the world's #1 hype man. Those aren't the punches you want to be throwing. But maybe I'm just biased. Because I'm Canadian and because I live in Toronto. Or maybe, in the end, this all benefits Meek. Because before you knew him as Nicki Minaj's boyfriend. And now you know him as Nicki Minaj's boyfriend who picked a fight with Drake and couldn't back it up. So we all win.
Girl Sh-t is the Best Sh-t. Boy Sh-t is the Best Sh-t too!
Have a great weekend!
Yours in gossip,
Lainey