Is this trending on Twitter yet? Or Tumblr? Or wherever it is that the Taylor Swift+Karlie Kloss conspiracy theorists hang out?
For the uninitiated, there's a small (maybe not so small) group of Swifties who believe that ever boyfriend that Taylor has ever had has been a decoy for her OTL, the real romance of her life: Karlie Kloss. Never mind that Karlie has been dating Joshua Kushner for a long, long time. Never mind that Taylor and Karlie's friendship may not be as strong as it once was. They've only kept themselves apart because they don't want the world knowing about the special secret lotus pearl that is their relationship. People have straight up screamed at me over email and Twitter about how I'm a stupid c-nt for not believing in Kaylor and being part of the evil PR machine. It's intense. I appreciate the devotion.
Kaylor believers are working extra hard for alternative explanations today because Karlie and Josh announced their engagement:
Wait. No. Actually this is perfect. Karlie and Josh are faking this engagement because she and Taylor have actually taken their situation to the next level: they're pregnant. Karlie is going to carry the baby from a sperm donor because she has the more flexible schedule. The child will be born next year, shortly after Taylor finishes shooting Cats. The child will make its debut at the Cats premiere.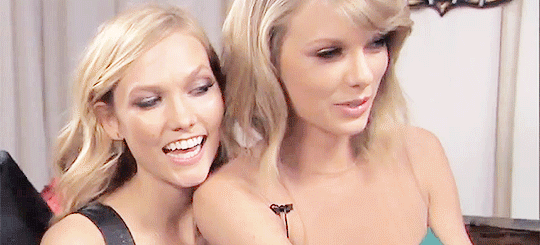 As for the rest of us… aren't you curious about the ring? Here's Josh's post about the engagement:

So are they holding back the ring for a reveal later on? Is it oval? Is it oval or pear? Can we just go back the classic emerald!?!